June 20, 2018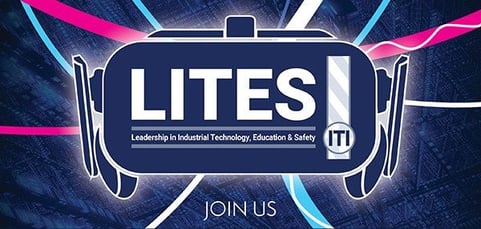 LITES is set to host an open house at the Energy Innovation Center on Wednesday, June 20, 2018. Event logistics and free registration is now available at www.lites.org.
Event agenda is as follows and is subject to change:

Theme: VR Skilled Labor Training, Assessment & Certification
12:30 to 1:00 Welcome Address
1:00 to 4:00 Break-Out Stations: VR Operator Rodeo Competition
Technology Center

Tour

VR Boom Truck Simulator Demo

VR Carry Deck Simulator Demo

VR Telescopic Rough Terrain Mobile Crane

Simulator

Demo

VR Mobile Elevated Work Platform
4:00 to 5:00 Happy Hour
About LITES
LITES, through events and podcasts, facilitates an ecosystem and conversation by bringing together innovative organizations at all levels of the supply chain - owners, contractors, and technology providers - in a discussion regarding improving safety and productivity in construction and industrial work environments. Organizations involved with LITES aim to combat several factors facing heavy industries including skilled labor shortages, productivity challenges, and safety performance. www.lites.org
About the EIC
The Energy Innovation Center is a Pittsburgh based, not-for-profit organization with a mission to engage corporate and community leaders, align workforce development and education, develop and demonstrate technology, and incubate businesses, to support emerging clean and sustainable energy markets. We have joined with key stakeholders to transform a vacant property in into a LEED Platinum Certified beacon for clean, efficient and sustainable energy solutions and technologies. Located in Pittsburgh's Lower Hill District this 200,000 square foot building functions as a 'living laboratory' for industry-informed education and training programs and a center that co-locates diverse tenants, including energy sector corporations, national energy research laboratories, political and community leaders, economic development organizations, and leading academic institutions.
To learn more about the Energy Innovation Center visit: http://www.eicpittsburgh.org/
To learn more about LITES events and podcasts, please visit www.lites.org.